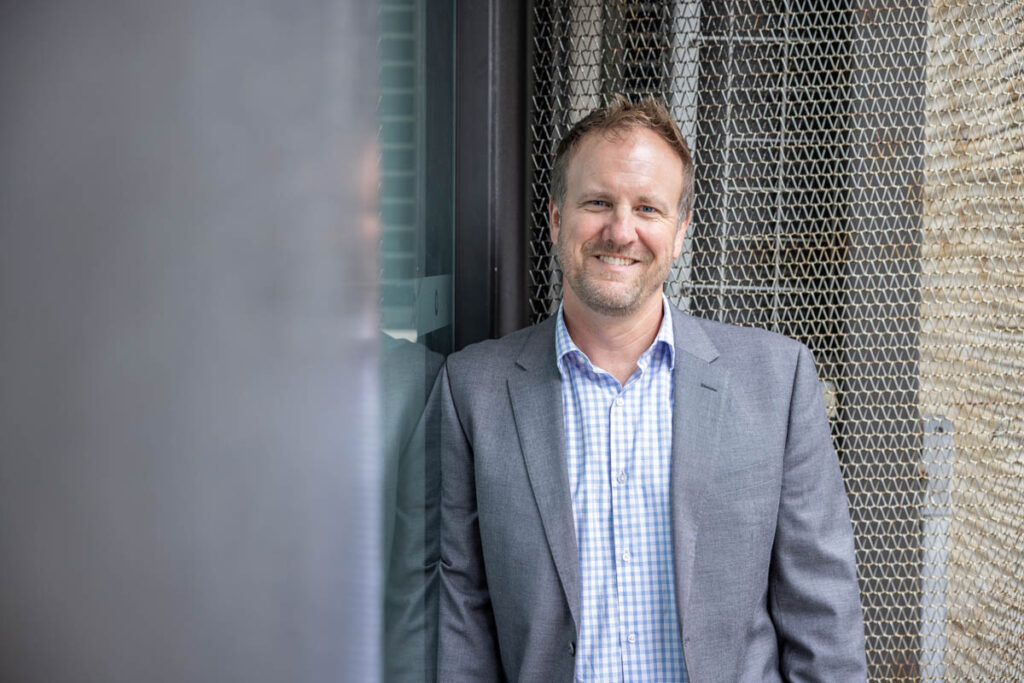 "My background is in construction management and road safety; this evolved into applying sound road safety practices through Intelligent Transport Systems. Today, I apply these skills by leading others in my team to deliver quality transport engineering solutions for our clients."
Starting as a Construction Engineer, Steve's civil and transport engineering skills have been honed in New Zealand, Australia and the United Kingdom. Early in his career with Resolve Group, which he joined in 2007, he spent a number of years as the Application Manager for DYNAC, Waka Kotahi NZ Transport Agency's National Incident Management System. This experience has left him with an ongoing interest in Intelligent Transport System projects and he says the skills gained in this role continue to be invaluable in delivering some of the more complex projects he manages in the transportation industry.
Key clients also include Auckland International Airport Ltd, Auckland Transport and Kainga Ora, where he has recently become more specialised in Engineer to the Contract Services. Internationally, Steve has provided maintenance and delivery advisory services for Transport for New South Wales, Transport for Victoria, and MainRoads Western Australia.
Steve has been a member of the Resolve Group Senior Leadership Team for the past six years and was recently appointed to the role of Business Delivery Manager. He sees this as an exciting opportunity to apply lessons and insights gained from collaborating with clients and industry partners, and to work with his team to grow this part of the business and to implement new business practices.
Steve says building a long-lasting rapport and gaining the respect of clients are strengths of Resolve Group that he himself appreciates. "It's great to see how Resolve Group has been able to work so closely with clients over the years to help them solve their more difficult or unusual problems. Our work varies significantly in size, complexity and duration, often spanning several years, and the fact that clients stick with us, and keep coming back to us, is a testament to Resolve Group as truly trusted advisors."
---
Steve offers his clients:
A 'lead-by-example' leadership style that also recognises the subtleties of working with diverse groups of people, both within Resolve Group and also with our clients and stakeholders.
The ability to approach complex projects with a high degree of agility and lateral thinking, especially useful when requirements change during the lifecycle of a project.
A pragmatic approach to problem solving that strikes a balance between process and outcome-focused thinking.
A sound background in Operations and Maintenance system delivery.
A proven technical background in road safety, technology implementation and Project Management.
---
Steve hopes to be able to give his two daughters the kiwi upbringing that he enjoyed, with a high priority on the great outdoors. When not spending time with his young family, Steve's lifelong love of water-based activities – fishing, swimming, kite surfing – help him maintain a good work/life balance. He is also known to partake in the occasional mountain bike ride when time allows.