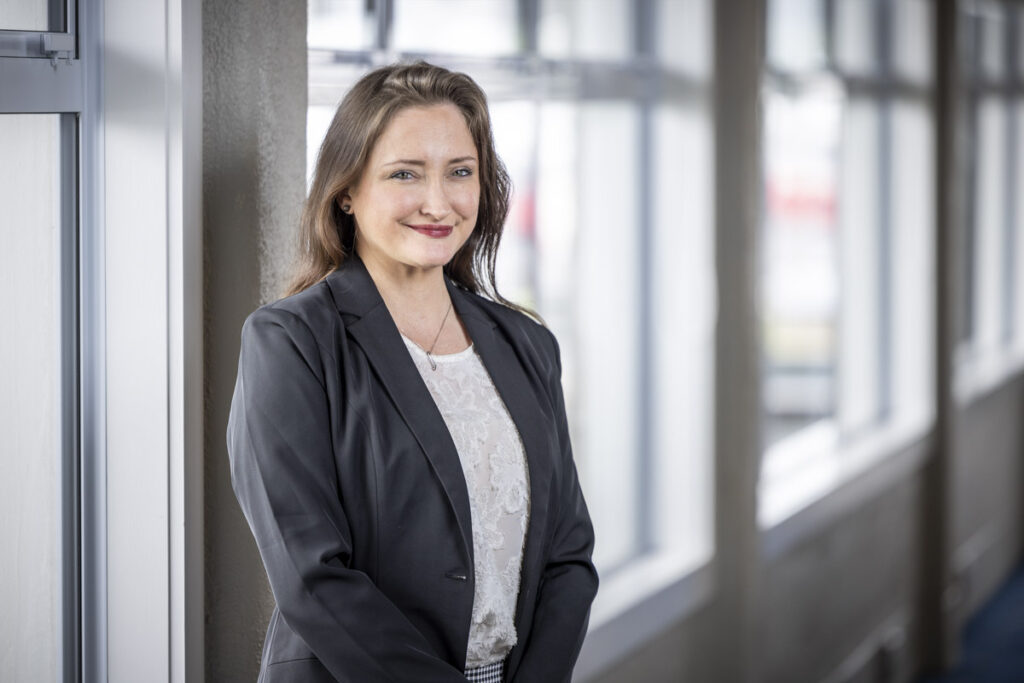 "Working with the Resolve Group team is like working with a high-performing family! I love that the role is so varied and rewarding. My work helps support some of the top infrastructure projects in the country, and that is really exciting." 
Before joining Resolve Group in 2019, Maria spent 11 years in the banking industry in America where her work focussed on project management, implementation and training. As an Implementation Consultant, Maria acted as the single point of coordination, and was the project manager, for a high number of client implementations involving complex financial software, treasury management services, and enterprise solutions, primarily related to online banking portals. 
At Resolve Group, Maria's primary responsibility is to support project managers developing and administering contracts, bids and presentations. She also provides general administrative and technical support to the wider team. In particular, Maria has been involved in many procurement projects for Waka Kotahi NZ Transport Agency and has experience in most aspects of managing the procurement process. Maria has also developed a comprehensive internal system to ensure all tender communications are addressed and well-documented. Maria is an advanced Microsoft Office user and has knowledge of complex functions and skills in formatting techniques, database creation and assembly and analysing and presenting data. She continues to work on refining all Resolve Group's Office computing processes to ensure ongoing improvement. 
---
Maria's skills and experience include: 
Extensive and highly competent computing skills. 

 

A keen eye to optimise, automate and innovate.

 

Scheduling and hosting status calls and meetings.

 

Defining the scope of projects.

 

Overseeing project follow-up and completion.

 

Preparing visual aids such as presentations, graphics and diagrams.

 

Conducting in-depth research.

 
---
Maria's love of travel brought her from America to New Zealand in 2018. Other travel highlights include cruising the Caribbean, riding motorbikes in Southeast Asia, seeing the sights in Europe and road-tripping throughout America. Currently based in Queenstown, at home Maria can be found trying out new recipes, reading a mystery novel, or taking advantage of all that Queenstown and the South Island has to offer, from adventure activities to the countless amazing walks. One of her favourite spots is Moke Lake – a real gem.