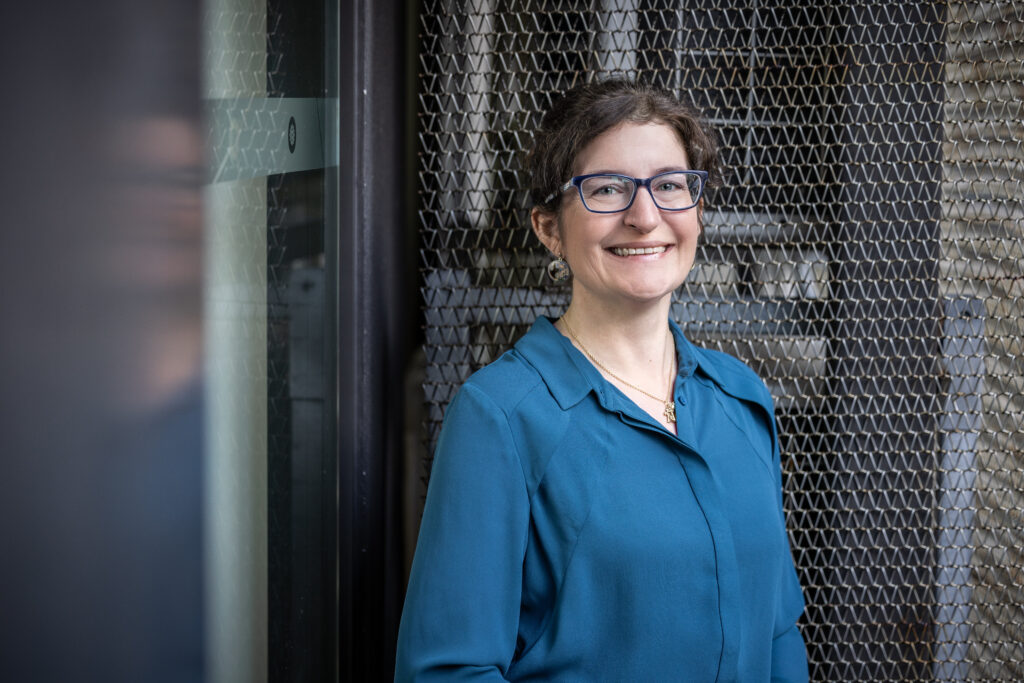 "I'm passionate about helping cities to become more liveable and find their place in nature. Good leaders can change the world and I work to combine my passion for liveable cities and leadership skills to influence and inspire others."
Louise's career has involved transport research, work on smart cities, shared mobility and carbon reporting. She has helped develop award-winning travel plans in the United Kingdom and New Zealand, aimed at reducing environmental impact and encouraging travel by sustainable modes. She has led teams charged with developing region-wide approaches to TDM and is actively involved with the government's vehicle kilometres travelled (VKT) reduction workstream.
Louise was the Technical Lead for Waka Kotahi NZ Transport Agency on the Let's Get Wellington Moving (LGWM) –Travel Behaviour Change, single stage business case. The package her team developed will support the objectives of LGWM to move more people in fewer vehicles by achieving a shift from car driving to active and shared modes of transport. She also led the region-wide Western Bay/Tauranga and Queenstown TDM studies and played a key role in revitalising and setting up the Wynyard Quarter Transport Management Association.
While at WSP, Louise worked on white papers including Future Ready Kerbside and Unleashing the Potential of Micromobility for the Last Mile; she was part of the team that wrote Data Opportunities for Intelligent Mobility for the Ministry of Transport; spoke to NZ Parliament about the future of mobility in Aotearoa and has been a panelist at various conferences and on Kim Hill's Radio NZ Future Cities discussion. You can watch Louise talking about the 20-Minute City here.
Louise's paper, Smart Transport Opportunities for Auckland, delivered as one of three, co-written strategic-advisory research papers for Auckland Council on their response to 'smart cities', helped inform the Auckland Plan Refresh and the Auckland Transport Alignment Project. Louise led the development of the On-Demand and Shared Mobility Roadmap for Auckland Transport which sets out AT's response to the disruption and opportunity presented by the rapidly growing market for shared e-bikes, e-scooters, ride-hailing, dynamic car-pooling and on-demand shuttles.
Starting work with Resolve Group in 2023, Louise is looking for opportunities to work on transport planning, business cases, research, project and programme management and sustainability. She is particularly interested in applying her knowledge and experience of TDM, VKT reduction and behaviour change, shared mobility, on-demand transport and the first/last mile.
---
Louise offers her clients:
Value as a systems thinker who finds practical solutions to complex problems.
The ability to communicate with brevity when needed (executive summaries, infographics, summary reports).
An understanding of the 'big picture,' following up with an ability to build a system or set out a path to get there.
Research skills and experience leading research teams (including published research).
An aptitude for assimilating information and identifying patterns or themes (she enjoys numbers, statistics and spreadsheets).
Experience as a project manager covering leadership, project controls, risk, programme (Primavera and MS Project) and commercial management.
A qualified Project Management Professional (Project Management Institute) with training in Agile.
Curiosity and a willingness to take on difficult challenges and novel projects.
A 'can do' attitude with sufficient grit to get the job done, even when the job gets difficult.
A collaborative leadership style and a talent for getting the best out of her team.
---
When not at work, Louise enjoys spending time in nature – walking her dogs at the beach and riding her horse in the forest. She likes to grow food and flowers in her garden (including some exquisite protea). Louise was drawn to New Zealand for its impressive landscapes, forest and coast and the opportunity to work in its growing cities and towns. Her indoor pursuits include cooking, listening to podcasts, Bananagrams and a voracious appetite for reading widely, including her long-running subscription to New Scientist.