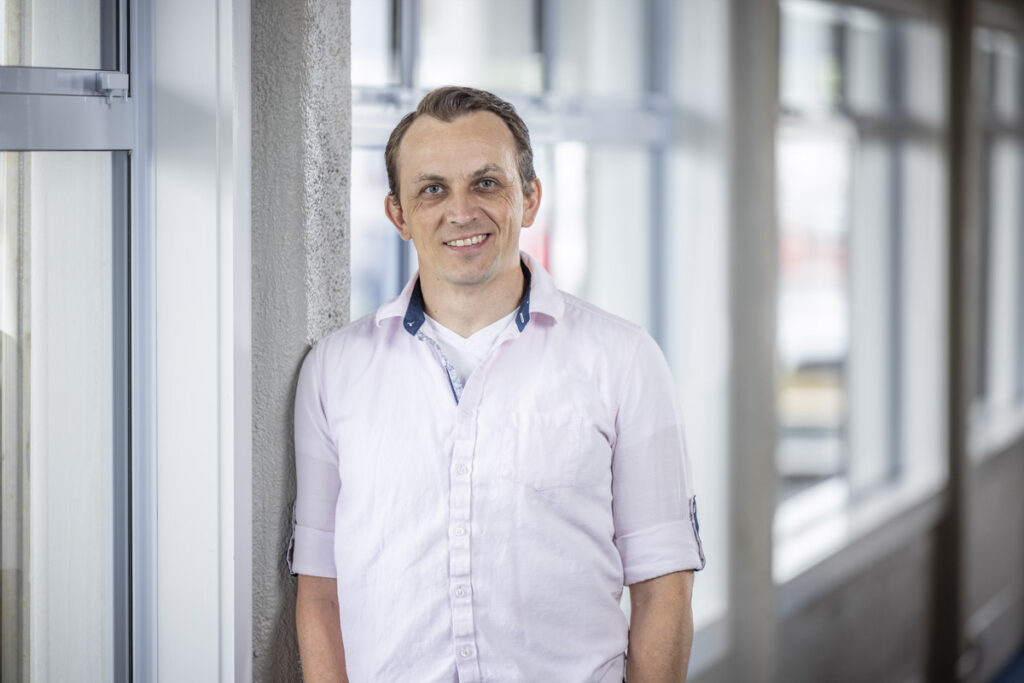 "With an ever-aging infrastructure network, it is imperative to deliver each and every project as efficiently and cost effectively as possible."
A graduate of the Colorado School of Mines, Keith's breadth of experience in project management and contract administration in the civil engineering field has expanded to include roles in various infrastructure projects, including roading and light rail. One of the jobs that particularly engaged him was in an Infrastructure Advisory role for the Dominican and Comoros Geothermal Projects where, on remote volcanic islands, he directed small project teams to investigate and analyse the enabling of plant mobilisation and drilling of deep geothermal wells for future development into sustainable powerplants. He then led the design work and wrote the reports submitted for World Bank review.
Since coming to New Zealand in 2016, Keith has mostly been employed as an Engineer's Representative under the NZS391x contracting system. This role has seen him involved in construction projects such as the Auckland City Hospital Substation and the New Zealand International Conventions Centre. He has also held positions in project and construction management for the Puhoi to Warkworth Northern Corridor Improvement project and Auckland Transport's Wynyard Quarter Improvements project.
Keith's work on the Downtown Infrastructure Development project (Pier 1D delivery) involved a highly compressed construction programme, undertaken within a highly congested public space and requiring a phased delivery of key infrastructure to order to maintain ferry operations. Keith balanced requirements from different Auckland Transport departments and collaborated to assemble a bespoke handover procedure for the contractor to deliver the pontoon, gangway, and passenger access to add Pier 1D to Queen's Wharf.
Joining Resolve Group in 2020, Keith has found great enjoyment in working alongside a small and talented group of people who support, encourage, and foster his professional growth while still affording him the flexibility to maintain a healthy work/life balance. He says, "Resolve provides me opportunities to experience new project types at my own pace and avoids 'pigeon-holing' me based on past experience."
Keith gets particular satisfaction from the Engineer's Representative role. His interest in infrastructure construction, the variety of clients and the diversity of scope this specialist field brings is very important to him. Keith says that working in so many different locations with a wide range of people has enriched him throughout his career. He also enjoys the balance of office and field work that this role provides. Recent work includes his involvement in the State Highway 20B widening project and the Glen Innes to Tāmaki Drive Shared Path.
Building long-lasting relationships is a strength of Keith's, and he points to his current work with Auckland International Airport Ltd, undertaking a series of projects (the Domestic HVAC, Operations Control Centre, Work Package 2 Enabling, Baggage Handling System Enabling and Airfield Perimeter Fencing) as part of a master plan redevelopment scheme, as an example of a great relationship being built in a very dynamic and high-paced environment.
---
Keith offers his clients:
Excellent negotiation and de-escalation skills, especially valuable in high-value, high-intensity environments involving complex contracts.
A relationship-first, best-for-project mentality, addressing working arrangements and providing for expedited and smooth results.
Experience in every branch of the contractual space: design, construction, client representation and contracting.
A passion for Health and Safety (including wellness) without compromising on quality or cost.
Level 1 accreditation as Engineer's Representative and Engineer to Contract.
---
Keith moved to New Zealand in 2016 seeking a different social, political and professional environment and feels the country is now his home. Keen on Dungeons and Dragons, he also enjoys other board games, a bit of poker and wood working. When not with his family or his five cats, he can sometimes be spotted driving around Auckland in his Camaro, 'Bumblebee,' which he brought with him from the US.