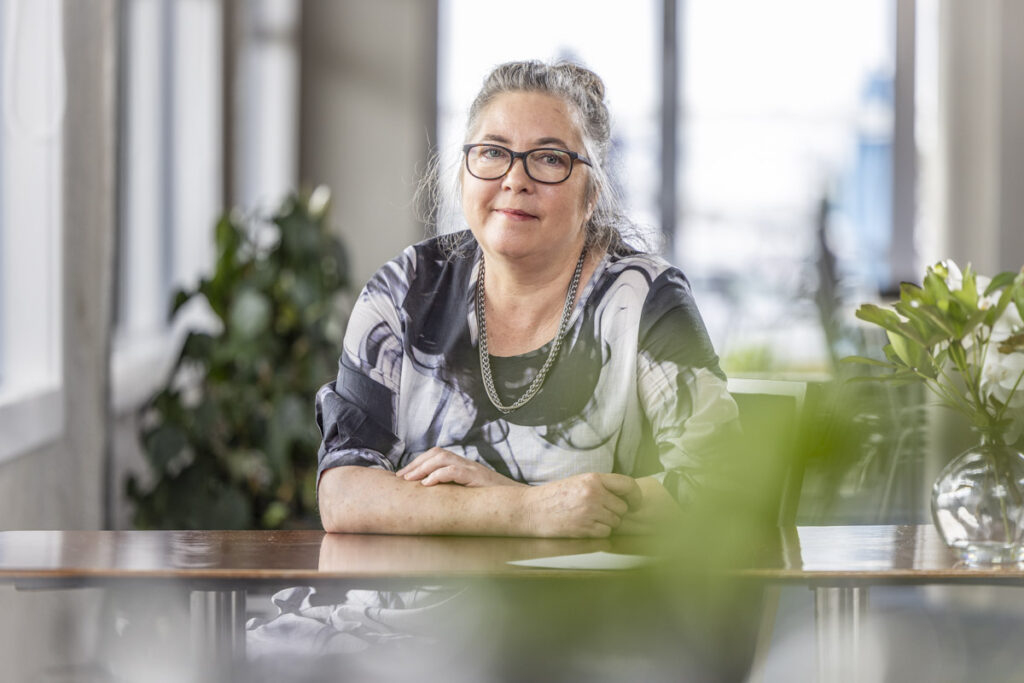 "There is nothing quite so satisfying as working for people who are glad to have you and your skills. This job is diverse enough to keep me fully engaged, the staff are all rewarding conversationalists, the company ethos supports my personal and work choices … and I get paid!"
Jane has spent most of her work life writing. In the early 90s, she left NZ and worked at the Sydney Morning Herald, Colours Magazine in Rome and for the Oxford Times in England. She has also published articles as a stringer for a range of other publications. On her return to Tāmaki Makaurau, Jane completed a master's degree in Italian and wrote a thesis on the Italian film director, Mario Bava. She then enrolled in a Diploma of Screenwriting and had her first short film made with funding from the NZ Film Commission; it screened at the Berlin Film Festival and received an audience award. In 2000, made aware of the lack of a writer's agent in NZ, she founded the company, Scriptease, which represents scriptwriters and helps writers and producers develop screenplays. Through the agency, she has consulted on hundreds of scripts, many of which have received international awards. She remains the only agent in the country.
Jane has written, directed and/or produced five short films made with government funding, all of which have been screened in international festivals. She regularly takes on editing work, having contributed to many PhD theses, two non-fiction books, four novels and two memoirs. She also writes short stories and poems and has made the short or long list of a number of international competitions. She is most proud of having made the top 100 longlist, out of 16,729 entries, into the UK Poetry Society's annual competition in 2022.
Jane has worked part-time for Resolve Group for over ten years, writing for, managing, or participating in, the website, newsletters, CVs, bids, collateral, marketing and branding. Having no previous experience in design, she has found the design component of her role immensely satisfying, and is one of the aspects of the job she enjoys the most. Jane has had ME/CFS since she was 24, a disabling, incurable disease that severely restricts her activity and is immensely grateful to Resolve Group for supporting her to remain in rewarding employment through all the ups and downs of her condition.
---
Jane believes life without creative activities is barely worth living and, when she has the energy, is casually committed to achieving some sort of recognition in each of the arts. So far, she feels she has conquered film, short story writing, poetry and photography. That said, she has two grown daughters who are more than enough reason to enjoy life every day. She has recently embarked on increasing her understanding and practice of te reo and tikanga Māori, skills she expects will take her the rest of her lifetime to acquire fluency in.