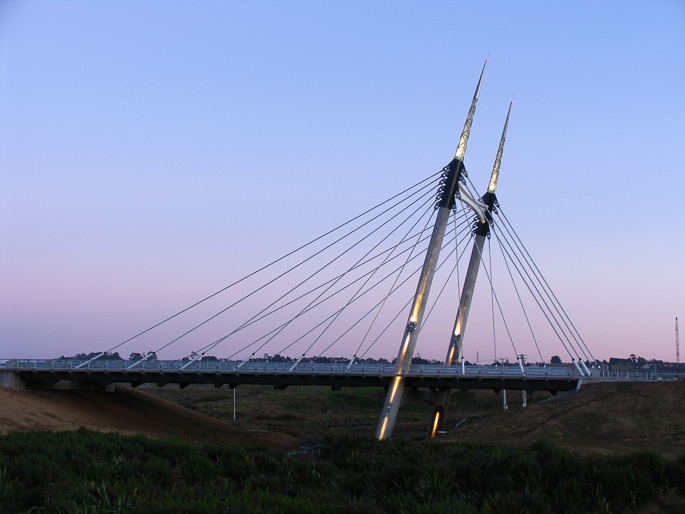 Construction for New Zealand's first cable stayed traffic bridge is well underway on Ormiston Road in Manukau City.
The bridge, supported by cables suspended from two columns, will be the gateway to the new Flat Bush town centre. Resolve Group has been involved with the project management of this eye catching structure from its inception, including co-ordinating a call for design submissions.
Completion is anticipated in early 2008.
Visit project here.