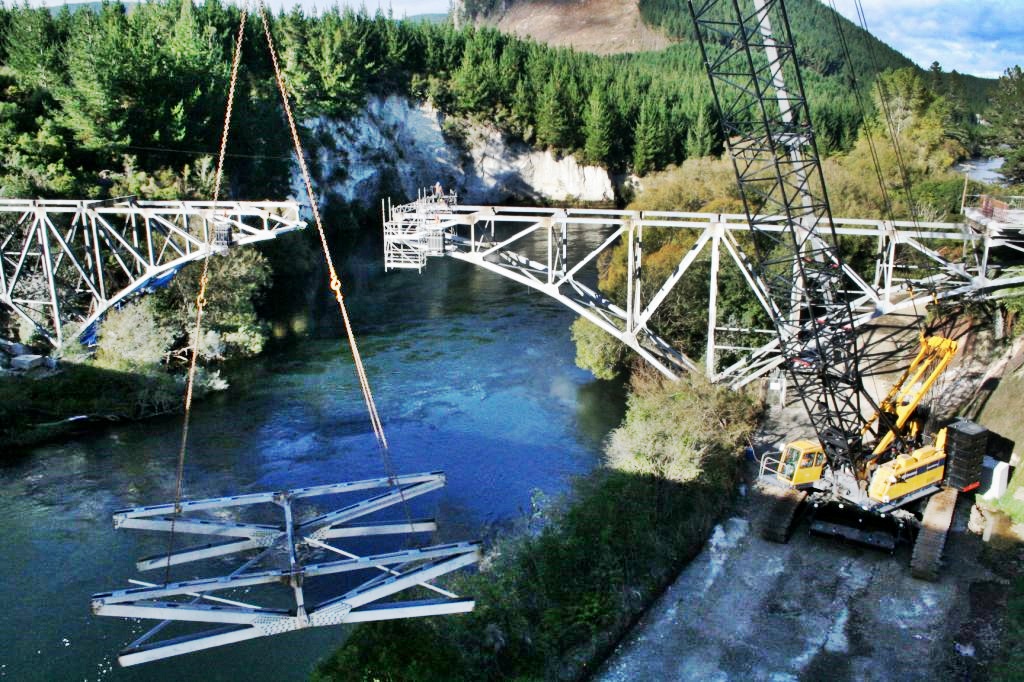 Over the last 18 months, Resolve Group have been administering the contract and partnering with HEB Construction and NZTA in the delivery of the SH1 Atiamuri Bridge project. As part of the final construction activities, HEB Construction have dismantled and removed the old SH1 Steel Arch Bridge that spanned the Waikato River at Atiamuri.
The bridge, originally built in 1957 around the same time as the Atiamuri Hydro-generation scheme, has been replaced with a new concrete and steel bridge that will accommodate the heavy vehicles (including logging trucks) that caused the old bridge to fail, and which were forced to find other routes around the bridge for the last couple of years.
The new bridge was opened to public traffic on 8 March 2013 with a celebration by the local community, community leaders, and project personnel.
NZTA states:
SH1 is a significant freight route and the new bridge will ensure route security and improve safety, reliability and access along this section of SH1. This will also bring regional and national benefits while stimulating economic growth in this area and New Zealand-wide. 
All final construction activities are expected to end in June 2013.
Visit the project here.