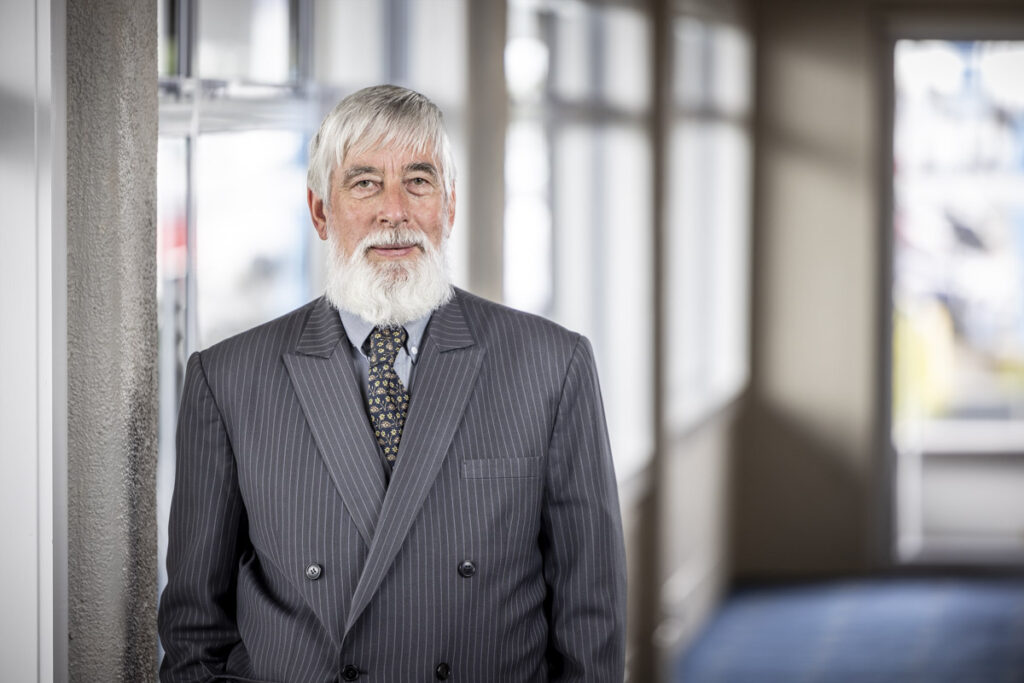 "The opportunity afforded to me to work with so many different councils around the country continues to be an aspect of my work I especially enjoy."
Over the course of his career, Peter has worked for national and local government organisations including the Ministry of Transport and Ministry of Works, in the areas of asset management, transportation, project management, contract administration and procurement.
Working in various positions for Transit New Zealand since its formation in 1989, Peter's final role was as Highways Engineer for the Wellington Region, responsible for the operations and maintenance of the highway network and the planning and development of state highway projects in his area. While there, he was responsible for the completion of the Thorndon Overbridge strengthening at 22% under the contract price, development of the business case for the construction of the Stoke Bypass and the setting up of Marlborough Roads.
As General Manager with Porirua City Council, Peter's work resulted in a reduction of major water main breaks from 52 a year down to just two. He also achieved a reduction of dry weather sewer overflows from 300 to zero and oversaw the development of a Regional Waste Management and Minimisation Plan. His time with the council also saw the halving of the road accident rate, a reduction in graffiti in the city and the start of the $1 billion Transmission Gully project.
Peter has volunteered as an IPENZ Assessor and sat on the Executive Road Controlling Authority Forum managing research and guidelines development. He is an 'Excellence in Building Professions Innovation Award winner (1999) and won a Business Excellence Award in 2004.
Peter joined Resolve Group in 2016 and works at the company's Wellington office developing strategic direction, procurement and asset management plans.
---
Peter offers his clients:
Management and strategic business planning.
Extensive contract management experience.
Community engagement expertise related to infrastructure development, policy, evaluation and the development of investment advice.
Issues and dispute resolution – working towards all parties accepting an agreed solution.
Skills, knowledge and experience in the fields of water supply, sewerage, stormwater, reserves management, solid waste management and minimisation and transportation.
More than 20 years' experience in Engineer to Contract roles.
---
A keen dinghy sailor, Peter often competes in the Flying Dutchman class with one of his three adult children. He says you really cannot beat Wellington on a good day.