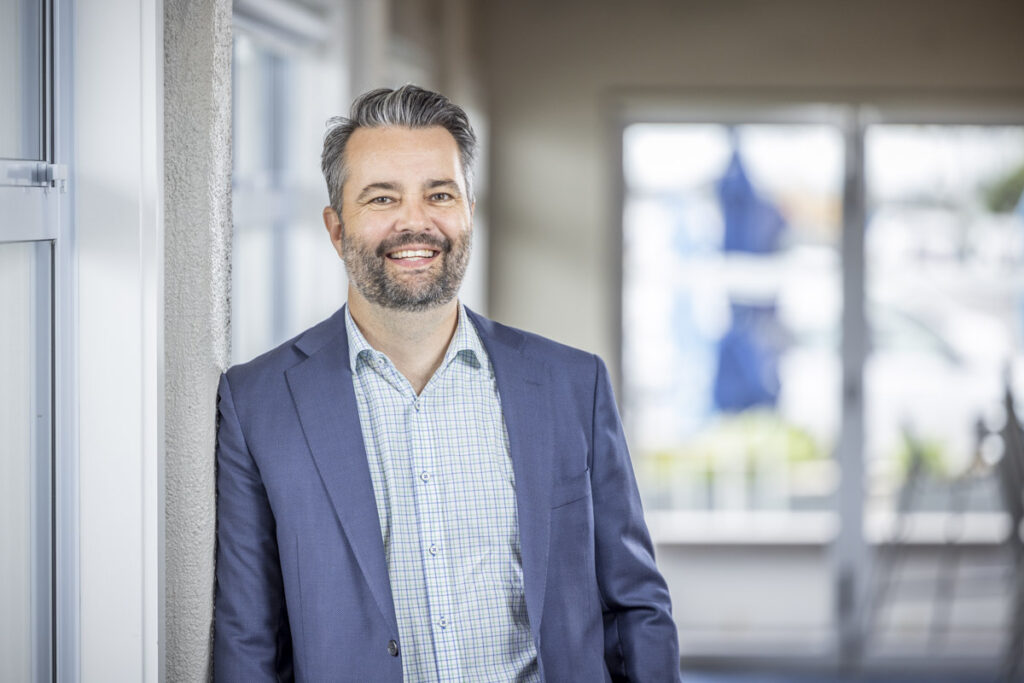 "By questioning existing paradigms and pushing the limits of what is considered possible, we get to create positive and transformative change in society. Success happens when we embrace diverse perspectives, foster collaboration, and encourage unconventional ideas." 
During his time in the industry, Tim has developed strong and constructive working relationships with consultancies, iwi, contractors, central and local government and special interest groups. He has worked in asset management as Waka Kotahi NZ Transport Agency Auckland and Northland Network Performance Manager and as Design Manager/Transport Engineer on projects such as the AMETI Panmure Station/Te Horeta Road, Tauranga Eastern Link and Quarantine Road roundabout.
Tim is passionate about making a difference and is not afraid of projects that have the potential for a large impact on how we use the transport system. 
Tim's move to Resolve Group in 2021 was motivated, in part, by his desire to draw and build on the depth and breadth of more than 20 years' involvement in the transportation industry and apply it to a more diverse range of projects. Tim says that working on projects that make use of his particular interests, bringing diverse elements and teams together to find solutions that result in success for all, continues to inspire him in the workplace. He believes Resolve Group is the perfect fit for him as the organisation and the people he works with have common values about striving to make New Zealand a better place. 
As Waka Kotahi NZ Transport Agency Owner Interface Manager/Project Manager on the Kaikōura Earthquake North Canterbury Transport Infrastructure Recovery (NCTIR) Delivery Alliance, Tim was responsible for ensuring that the State Highway was reopened on time, the scope and costs were defined, and new commercial terms were negotiated with all achieved on time and within budget. The project was recognised by winning the Institution of Civil Engineers People's Choice Award 2018, and the Health and Safety Excellence at the 2019 Safeguard Workplace Health and Safety Awards.  
Tim worked as Acting Project Manager for Auckland Transport's Speed Management Programme, Katoa Ka Ora and was Highways Lead for the Speed and Infrastructure Programme; both of these programmes aimed to reduce fatalities and serious injuries on the transport network – an area of professional interest for Tim. This work involved helping to establish the Standard Safety Intervention Toolkit, a faster business case pathway for safety projects and overseeing delivery of more than 70 level crossing upgrades and the programme of safety improvements over the national state highway network. While seconded to Auckland Transport, Tim assisted the Speed Team respond to new policy direction coming from new elected members of council and local boards to ensure continuation of the programme. 
Tim takes a collaborative approach to projects where his understanding of engineering and his leadership skills combine to ensure great outcomes are achieved for all parties involved. 
---
Tim offers his clients: 
Comprehensive knowledge of Transport Safety Design. Tim has been a leader in the delivery of safe system engineering, particular safe speeds and safe infrastructure. Tim can provide guidance and support through the whole safety project life cycle from funding through to design.  

 

Experience working in local and central government and reporting to governance groups. Tim is confident being slotted into any team and can authentically and confidently communicate with mana whenua, stakeholders, community, senior management and elected members.

 

Facilitation of workshops and meetings, especially ones without a 'clear way' forward. He helps teams navigate the complex factors of projects and come away with a clear direction forward.

 

He is passionate about Zero Harm and sustainability and is a confident champion of both.

 
---
When not at work, Tim spends time with his family who like to travel, bike and watch movies together. They managed to combine two of these activities recently when they cycled over the Golden Gate bridge. As a family, they have ridden the Alps to Ocean, West Coast Wilderness Trail and in October 2022, when it snowed, the Otago Central Rail Trail. Up next is the Hauraki Rail Trail, where it hopefully won't snow!